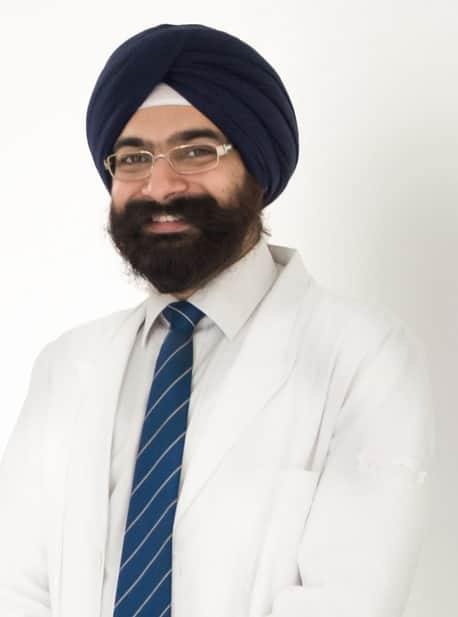 MBBS, MD - Ophthalmology, FAICO
Dr. Digvijay Singh is an ophthalmologist (eye specialist) specializing in Paediatric ophthalmology, Strabismus (Squint), Glaucoma and Neuro-ophthalmology. He trained at the coveted All India Institute of Medical Sciences, New Delhi, where he spent around 12 years. He was a consultant at Medanta-The Medicity where he practiced for 3.5 years before moving onto create his own ophthalmic specialty centre, Noble Eye care.
He has been a faculty at national and international conferences and has delivered various instruction courses in his fields of specialization. With over 70 publications, chapters and a book to his credit, Dr. Digvijay Singh has contributed significantly to ophthalmic science.
On the clinical and surgical front, he has a rich experience in strabismus diagnosis and surgeries and has operated all forms of squints using both conventional and more advanced contemporary techniques. He is a super specialist paediatric ophthalmologist in Gurgaon and his centre, Noble Eye Care is the best eye clinic in Gurgaon for providing comprehensive eye care for children. He is a super-specialist neuro-ophthalmologist and has managed several thousand patients with diseases of the optic nerve and brain. He has received specialist training in glaucoma and is adept in various forms of glaucoma surgeries. Keeping up to date with the latest developments in the field of ophthalmology, Dr Digvijay Singh is considered one of the best eye doctors in Gurgaon and is trusted by his patients to provide evidence based treatment in an ethical manner.